An Open Source and secure BigBluebutton web conference with Open IT Store.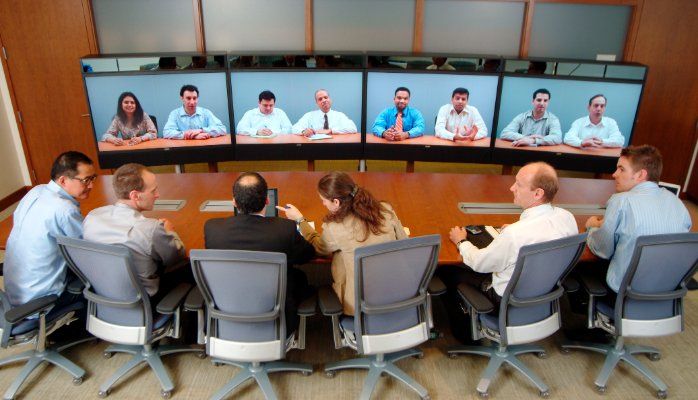 An Open Source BigBlueButton videoconference for all face-to-face and remote training, learning and work. Bigbluebutton enables real-time sharing with audio, video, slides, whiteboard, chat and screen.
More than a million teachers use it. It is the preferred virtual classroom in more than 75% of global LMS platforms.
BigBlueButton proves to be efficient for many use cases which are :
The main one is distance learning and that across the world. BigBlueButton enables the setting up of live and interactive online classes. You have remote tutoring or even workshops led in small groups because it is very integrated with Moodle.
The only virtual classroom platform with live learning analytics. Usability features for more efficient animation.
Collaborative meetings with several online.
Group collaboration, town hall meetings and interactive meetings.
webinars or pre-recorded demonstrations, using interactive functions (whiteboard, MCQ).
Analyze data from your virtual classrooms.
Animate efficiently thanks to the many features.
Today's connections are on high-speed internet (ADSL, cable, optical fiber or 4G or 5G mobile). This for individuals and professionals, by combining the transport of voice, images and data. It requires the use of the "web" of the Internet network on TCP/IP. Companies use a VPN (virtual private network) to protect data, files and exchanges.
Internet service providers and telecommunications operators have not managed to find a common communication protocol. Therefore manufacturers, operations must respect protocols and standards to work together.
Besides the advantage of seeing and hearing your interlocutors. Videoconferencing is associated with a solution that makes it possible to present documents and work collaboratively. This is thanks to the H323 protocol which is used in HD videoconferencing.
Bigbluebutton is free, cross-platform (H323 and SIP) software. BigBlueButton is one of the most promising opensource WebRTC video conferencing. It's a real alternative to Zoom, Google Meet, Webex, Jeans, GoToMeeting/GoToWebinar, Whereby, Livestorm.
The use of videoconferencing in the professional world makes it possible to reduce travel costs. While having the possibility of holding more frequent meetings if necessary and at the appropriate time.
There is another point which is the reduction of greenhouse gas emissions quite significant according to transport savings.
The general public with Covid 19 has discovered teleworking and being able to use it for other purposes. It is advisable for a better progress of the videoconference to mute your microphone when you are not speaking.
Learn more about licensing :
The features of BigBlueButton :
Multimedia: videoconference, audio, video, webcam.
An instant messaging (Chat) public to all participants or private conversation. Different icons for presenter and participant.
Bigbluebutton is user-friendliness and ease of use, for more efficient classes.
Screen sharing: remote demonstration (with visualization of the pointer).
The most competitive advantage is the sharing of presentations, office documents and videos without going through screen sharing, which consumes bandwidth. There is the possibility to make annotations.
The presentations are downloaded once by each user during the opening of the videoconference session. The use of different zooms makes it possible to organize the display of his screen as well as possible.
An alert in case of disconnection from the class.
A virtual background for webcams to respect privacy (adding images or blurring).
Usage statistics are available. The Learning Analytics dashboard displays :
- Attendance with a list of all learners as well as the exact connection time of each in the class.
- Participation with activity score on relative (hard 10) for each learner. This allows you to see which students are active or not. Activity score includes attendance, talk time, chat, raised hand, emoli and others.
- Learning with a summary of all content survey results. This lets you know if the class is learning the content.
Solo or multi-user whiteboard for interactive drawing.
A possibility to insert subtitles by an operator.
Online survey in the form of a simple MCQ. The ability to conduct anonymous surveys to encourage participation.
Possible interactive recording of sessions, allowing them to be redeployed. Recordings include polls and shared video links.
Creation of groups and the possibility of creating private rooms for small groups. You can set up more personalized breakout rooms.
Live streaming with Facebook and YouTube.
Co-edition of notes shared with all participants during a session.
Integration of external videos for playback.
Integration of Moodle and WordPress.
Responsive design for smartphones, mobile phones or tablets with small screens under iOS and Android.
The screen is divided into three columns :
- One that displays the list of participants as well as the list of private or public conversations in progress.
- The second to have the content of private or public conversations. Tour participant can write in the public space or send messages to certain participants in the private space.
- The third column includes the video space and the presentation space
Participants fall into two categories :
- Users who can chat, mute or unmute their mic, mute or unmute their camera, "raise" their hand and chat with other users. Any participant can record the session.
- Moderators who have access to the same functions and can also reduce the scope of users, ban them from a session, deprive them of seeing the camera of other users, of chatting in private or in public... Or giving them presentation control. To be able to launch a survey.
Technical characteristics :
BigBlueButton benefits from the power of open web standards. It is based on the WebRTC open standard. Access is simply from a web browser under any operating system. No deployment or maintenance is required on the client workstation. However, the use of modern and up-to-date browsers is strongly recommended.
BigBlueButton is available in over 20 languages. It is written in HTML5 since 2019 and JavaScript and delivered under an open source license. It installs on a remote server under Ubuntu 20.04 64 bit. Or on Windows and Unix using VMware Player. For MacOS you need VMWare Fusion.
The server side should not be neglected with the bandwidth which must be 1 Gb/s. Knowing that it will only be used between 0.25 and 0.60 depending on the resolution chosen by the participants. The server has at least eight cores, 16 GB of RAM and 50 GB of storage (excluding recording). The combined set can receive up to 150 simultaneous connections.
the client side requires a connection of at least 1 Mb/s downlink and 0.5 Mb/s uplink. Firefox, Chrome, Safari, Edge and Internet Explorer browsers are supported. Firefox and Chrome are recommended for better sound quality on slow internet connections.
BigblueButton integrates "natively" on the platforms of Moodle, WordPress for the most downloaded and many others. Sakai, Atuto, Canva, Chamil, Drupal, Docebo, Fedena, Foswiki, Jenzabar, LTI, RedMine, Schoology, SmartClass, Tiki Wiki CMS.
BigBlueButton feedback :
A French university with OpenStack virtualized servers. The servers are a fronted "Scalelite" with 8 VCPUs and 8 GB. A "greenlight" frontend with 8 VCPUs and 8 GB of RAM (not open to users). 10 BigBlueButton "backend" with 12 VCPU and 8 GB of RA.. A shared NFS volume for the publication of recordings 200 GB. For storage, it is a NETAPP bay with mechanical disks with some SSD. There are two remote databases on shared servers for grennlight and Scalelite. ( DBMS postgresql 11 standalone shared with other applications).
This infrastructure makes it possible to have 2,000 users simultaneously (200 per server). On the other hand it is possible to quickly deploy new backends to increase the load.
To reduce the load they opted for the following setting:-ebcamsOnlyForModerator:"true" - muteOnStart'true"- allowModsToUnmuteUsers"true".
Supervision is imperative and each instance via a "nagios" script which alerts in the event of a node failure. There is also Zabbix which analyzes the performance at the same time. For metrology via a "prometheus" collector and a dashboard with "Grafana".
To know more :
To compete with Microsoft Teams you can create an infrastructure if you combine the different software according to your needs :
Nextcloud to find out more, go to the openitstore.com website in the nextcloud software section :
https://openitstore.com/nextcloud-hosting-on-dedicated-servers/
https://openitstore.com/product/moodle/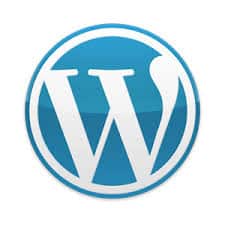 The most used opensource software on Open IT Store.com are :
Nextcloud with OnlyOffice Docs and Collabora to have a collaborative platform and its office suite.
Dolibarr for a complete ERP/CRM.
Nextcloud Talk- BigBlueButton- Moodle for modern video conferencing with security for distance learning and training tools.
WordPress and Matomo for a modern site and its control.
Discourse for a discussion forum with your community.
Ghost for a blog from your website.
PeerTube for a federation of videos a free alternative to YouTube.
and others like Bookstack, Firelly iii, Rocket.chat, ...
You want to benefit from a one month free trial, then ask for it at :